Thomas N. Trevett, Rochester Legal Legend and Loving Family Man Remembered
Friday, October 23, 2020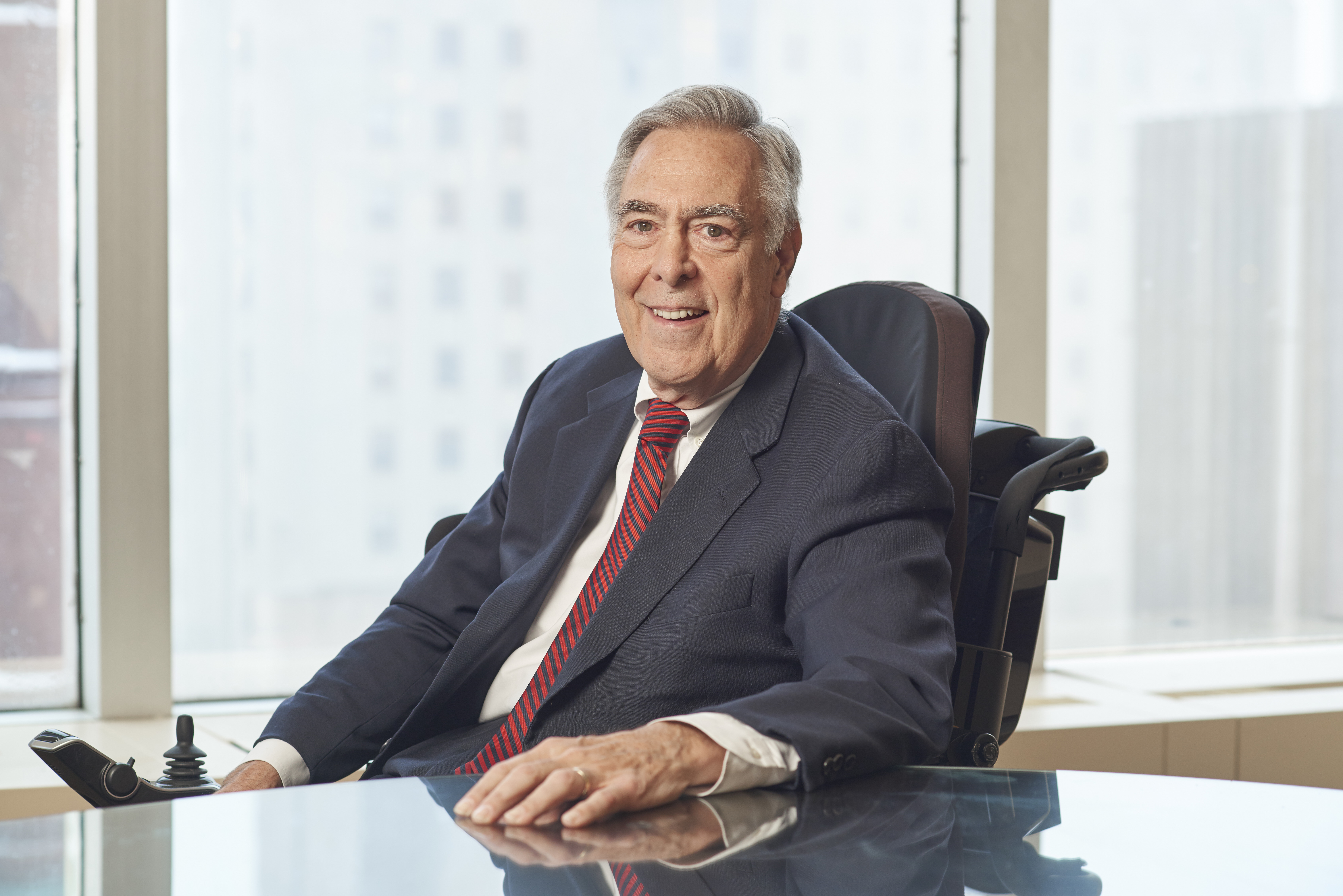 Thomas Neil Trevett (March 14, 1942-September 9, 2020)
Thomas Neil Trevett, a dedicated family man, established legal professional, and active member of the Rochester community passed away suddenly on September 9, 2020 at the age of 78. Tom was a lifelong Rochester native and a graduate of McQuaid Jesuit High School. He received his bachelor's degree from St. John Fisher College and his law degree from Albany Law School.
Tom had a successful career as an attorney that spanned more than 45 years. All but one of those years were spent at the firm he eventually lent his name to, Trevett Cristo, P.C. Throughout his professional career, he spent countless hours in the courtroom, authored a series of books, was recognized with some of the industry's highest honors, and established a strong and reputable name for himself and his practice.
"Tom Trevett was loved by all who knew him. He carried himself with grace and dignity," said Louis Cristo, a long-time friend and business partner. "Tom left a footprint in this world that we should all hope to emulate. He will be sorely missed."
And while his professional accomplishments are undeniable, most would agree that Tom considered his family as his greatest accomplishment in life.
"As a parent, he never gave up on us. He believed in us and pushed us to be the best we could be," said Monica Trevett, Tom's daughter. "He was truly authentic, empathetic, and was always more concerned with others."
Throughout his lifetime, Tom enjoyed a variety of activities, from theater and the arts to travel, sports, and spending time with friends. Even in his later years, Tom was known to stay connected with friends and maintain an active social life.
"He loved people," said Margaret Trevett, wife of 53 years. "He was happiest when he was with friends."
There is no doubt that Tom impacted the lives of many and accomplished great things in the time he had. And those who knew him knew that successes did not always come easy, as he was diagnosed with Multiple Sclerosis (MS), a degenerative and often debilitating disease, in 1963, at the age of 21.
"He kept his diagnosis close to his vest because he had big dreams," added Monica. "He pushed harder than anyone I knew and would not let anything slow him down."
"He was such a positive person, an eternal optimist, the epitome of kindness," added Margaret. "I will always remember him for his positive attitude, loving smile, and above all, his joyful laugh - it was something special to behold."
Tom was a devoted servant to his church. And as a dedicated member of the Rochester Community, he proudly supported many community-focused organizations, including McQuaid Jesuit High School and the National Multiple Sclerosis Society. Donations can be made to these organizations in his name.
Tom is survived by his loving wife of 53 years, Margaret Hepburn Trevett; daughters, Monica Trevett and Millicent (Steven) Bleck, MD; son, Thomas N. (Jennifer) Trevett, Jr., MD; brother, Francis (Kim) Trevett; sister, Andrea Trevett Ern; sisters-in-law, Kathleen Trevett, Donna Hepburn, and Beatrice Hepburn; grandchildren, Paxton, Beckham, and Brooks Trevett and Steven and Hope Bleck; and many nieces, nephews, and friends.
A memorial event honoring Tom will be held next spring.